Consultation, Training & Supervision
Welcome to my specialty, bilingual clinical health psychology practice offering culturally & linguistically responsive psychological testing and assessment, consultation, supervision, and training to improve quality of life (QoL).
Servicios disponibles en inglés y Español.
Psychological evaluations performed for capacity, disability, dementia, cognitive & health concerns, academic/learning, presurgical and many other specialty assessments.
Evidence-Based Community Programs & Services (English / Español):
Empowered Relief™ - Train Your Brain Away from Pain single-session class
Mental Health First Aid Training® for Adults
From Cancer to Health™ Biobehavioral Group
Staff and Caregiver Training for Persons with Dementia (STAR)
Minding the Body Group for health and wellness (11 wks)
ACT Raising Safe Kids Positive Parenting Program (9 wks)
For more information, please email mariecweil@mariecweilpsyd.com
Empowered Relief™ registration:
https://hushforms.com/empoweredreliefmariecweilpsyd
Mental Health First Aid® registration:
https://hushforms.com/mhfa-mariecweilpsyd
**Dr. Weil does NOT accept referrals for psychotherapy.**
Please review how to find a psychologist or psychotherapist under REFERRALS.
Services are delivered via HIPAA-compliant telepsych web (Zoom & Doxy.me) and locally in-person at her Silver City, New Mexico office or in the community.
As a bilingual (Spanish/English) consultant to your health care practice, Dr. Weil provides expertise in integrated, co-occurring mental health and substance use treatment and for patients with chronic medical conditions, specializing in behavioral health integration.
Dr. Weil is board-certified in clinical health psychology and geropsychology by the American Board of Professional Psychology. Dr. Weil specializes in health promotion/disease prevention and also specializes in practice with older adults and their families. She is licensed in New Mexico and Texas. 
Integrated Organizational Capacity & Capability Assessment
Program Development with QA/QI & Telehealth Programs
Program Evaluation & Clinical Outcomes Assessment (screening to discharge)
Work Force Development for behavioral health clinicians and peer support workers
Shared Medical Appointments & Shared Decision Making Practice
Clinical Supervision & Best Practice Implementation with bilingual specialty
Equity, Diversity & Inclusivity Consultation
Continuing Education & Staff Training Programs
Grant Writing
Bilingual Interpretation and Services in Spanish
Dr. Marie C. Weil's
Consultation Prospectus for Health Care Practices (PDF)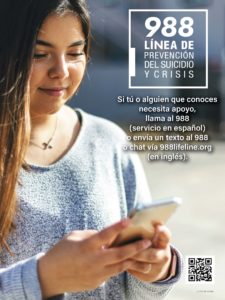 Behavioral Health Supervision
Bilingual supervision for behavioral health professionals and students may be contracted for psychology, social work, and counseling. Dr. Weil is an approved interdisciplinary supervisor for New Mexico social workers by the NM Social Work Board and a designated supervisor by the NM Counseling & Therapy Board for licensees. Dr. Weil's supervision includes doctoral psychology interns in APPIC and APA-accredited internships, master's level clinicians working toward licensure, and other behavioral health professionals and credentialed staff.
Please review some of Dr. Weil's recent work related to supervision and training:
Cultural Competency Program
In 2010 Dr. Weil developed a cultural competency program for psychologists supervising doctoral students in clinical and supervisory practice with Latino culture and language. This program is currently offered through the Philadelphia College of Osteopathic Medicine as a home study with PCOM approved by the American Psychological Association (APA) to sponsor 10 CEs.
Please contact Dr. Weil if you are interested in collaborating on bilingual behavioral health workforce capacity.